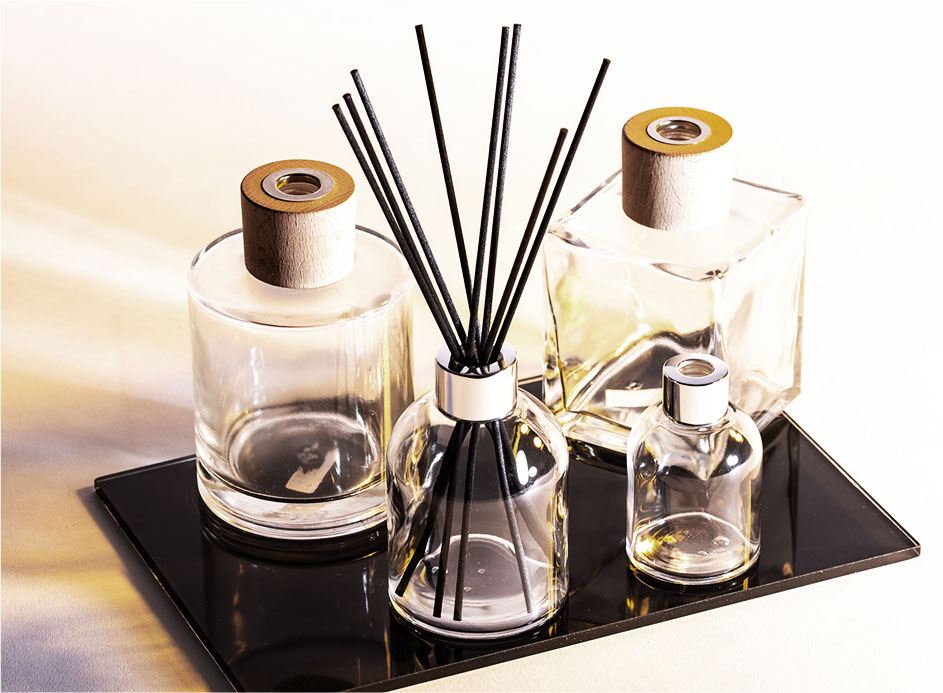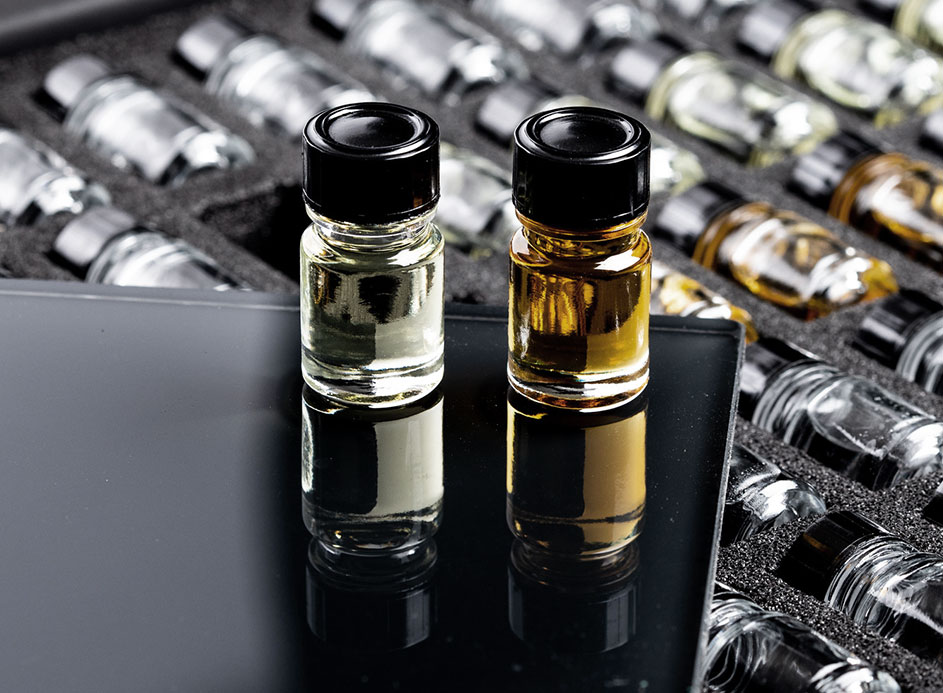 A unique line of home fragrance diffusers
FLORACOS offers a line of indoor diffusers, decorative objects that are different to your ordinary range of candles : some degradable organic rattan stems are soaked in a perfumed base that naturally diffuses a pleasant fragrance for several weeks… When manufacturing our custom perfume diffusers we offer you the right perfume, bottle and packaging. We have a wide range of containers, cases and finishes : personalisation of the container with silkscreen printing, hot marking or labelling, customisation of the cases by printing or label. We can provide alcoholic or non-alcoholic solutions.
Our alcoholic solution, more traditional allows a more efficient, faster diffusion of perfume at more attractive prices.
Our non-alcoholic blend, combined with rattan sticks, allow an environnmentally friendly constant diffusion of the fragrance. The perfume concentration of our capillary diffusers is 20% and they're refillable.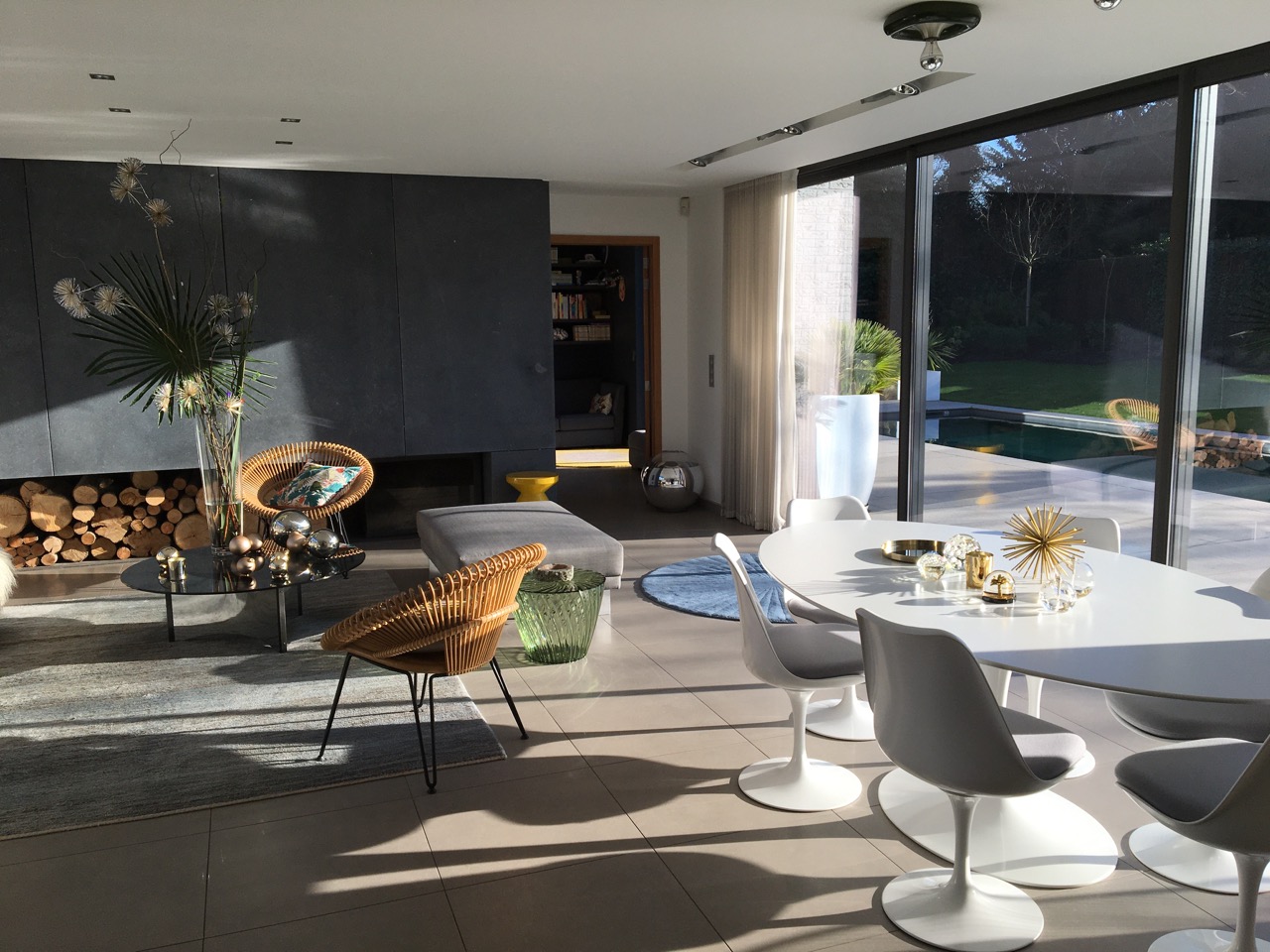 Tell us about your project